Fourth of July Party at The Glass Ceiling
4th of July at The Glass Ceiling
For VIP Table inquiries text 718 916 3690 or email contact@aimgroupny.com
About this event
The Glass Ceiling is just that, a beautiful retractable glass ceiling sitting atop the city skyline. A brand new rooftop lounge located in the heart of Nomad. The design adds a glamorous touch to the botanical theme, with a marble bar, concrete surfaces and rattan accents. The space is multi-dimensional transforming daily from a communal workspace to a lounge with light bites and cocktails to an intimate, curated events space. Featuring indoor and outdoor seating, show-stopping views of the Empire State Building, and an escape from your everyday urban routine.
Our space was created as an oasis for all walks of life. We launched in partnership with Luminary, an inclusive membership-based career and personal growth platform and collaboration hub, (including an 11,000 sq ft physical space one floor below us), which was created to address the systemic challenges impacting women across all industries and sectors.
The name 'the glass ceiling' has a higher purpose. It is a metaphor that has long been used to represent the invisible barriers that prevent women and underrepresented communities from rising beyond a certain level in a hierarchy. We're empowering the community to break through 'The Glass Ceiling' with us. We have plenty to celebrate, and welcome ALL of those wanting to join us.
Early General Admission ticket holders must arrive between 4pm-8pm.
The venue cannot guarantee the entry for those who arrive after 8pm.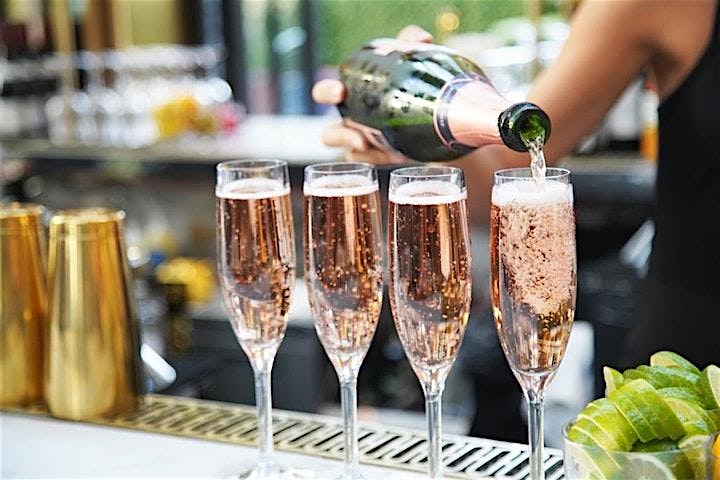 Venue Information:
The Glass Ceiling
1204 Broadway Ave

New York, NY, 10001